I have been a lover of erotica novels ever since I discovered the Fifty Shades of Grey series by E.L. James. Naturally, that series was not the best I ever read in the genre, and there were a lot of things that bothered me about it – from the writing to the unrelatable characters. Let's face it, Anastasia Grey's reactions and personality can't even compare to those of any regular woman, and what I mean by this is that real-life women are far more complex and intelligent.
However, what Fifty Shades of Grey did for me is get me interested in BDSM in general and erotica, in particular. If you're into these kinds of books, I suggest you check out the list I put together below as it consists of some of the hottest titles I read in the year of 2018.
The Loneliest Alpha by T.A. Grey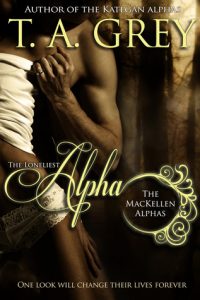 Shapeshifter erotica is a whole different genre in itself, and this book stood out to me because of the scarred male protagonist. Gavin is the Alpha of his lykaen pack, and in an attempt to find a mate, he organizes a group kidnapping where he collects female members of different packs across the United States. Alicia Clarkson is a lingerie designer who ends up in Gavin's home by accident, but the way that they are attracted to each other is out of this world.
The only problem is that Gavin's face is mutilated and he refuses to show it to her until she learns to trust him. And that takes a whole lot of time, and there's a murderer loose on the streets that can threaten their fragile relationship. I loved both Grey's writing and the beautiful way she describes both of the characters' personalities.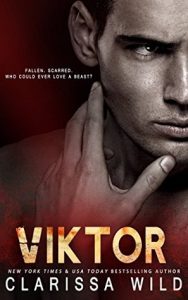 Alexis Kidd has been selling her body for many years now to make ends meet and to give her sister the life that she deserves. One night, she has to dance for a mysterious man hiding behind a veil. Similarly to other scarred protagonists, Viktor's face was mutilated, and he now wears a mask.
But there's so, so much hiding beneath his mask and Alexis will get to know all of his facets in a somewhat violent, yet completely unexpected way. This is an excellent standalone romance that I urge you to give a chance to if you love strong-willed female protagonists.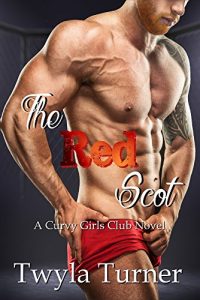 Sometimes, you need a light read to get you through a hard and busy week, and this book was just that for me. Payton is a bit of an introvert ever since she almost got raped when she was in college. She doesn't trust men, in general, and the bigger, stronger ones, in particular (because they remind her of the man who almost abused her). Bradyn MacTavish is the owner of a gym and a worldwide MMA fighter, so he has to do a lot of work to get Payton to trust him. This is a beautiful, heartwarming story, with plenty of hot scenes, too.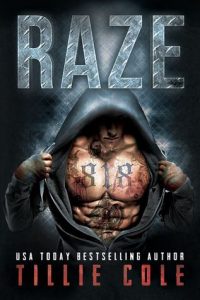 Prisoner 818 was conditioned to kill and slaughter, so he has absolutely nothing in common with Kisa Volkova, the daughter of one of the infamous Russian mob bosses in town. In reality, they have so much more in common than we might think. 818 and Kisa both dream to be set free, and they are accidentally united by chance. This man, who calls himself Raze, shares a past with Kisa, and neither of them has any idea… until they realize it.
Gabriel's Inferno by Sylvain Reynard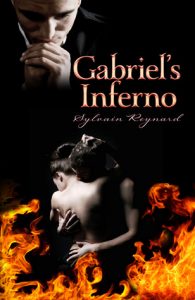 What could Professor Gabriel Emerson and his graduate student, Julia Mitchell, ever share? With time, they realize that they have a mysterious connection and become secretly and desperately attracted to each other. In my opinion, this story is far more plausible compared to Fifty Shades of Grey. I mean… how interested in BDSM can you be if you've never even tried anything sexual before? This is a story of never-ending love, possession, and jealousy, and every man's need to find a perfect soulmate.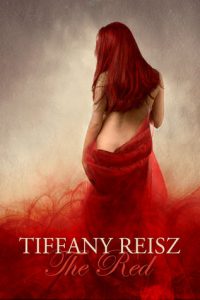 This standalone novel of erotic fantasy absolutely blew me away. I didn't expect it to be so complex and emotionally rewarding. Mona made a promise to her mother that she would do everything in her power to save her art gallery, and even more, protect the painting The Red however she could. When she realizes that she has no other choice than to sell the painting, she accepts a mysterious stranger's proposal to submit to him for one year in exchange for The Red being saved.
Beautiful Stranger by Christina Lauren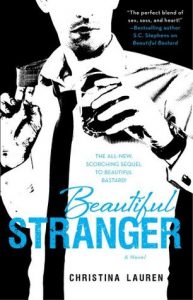 There were many times in 2018 when I thought I would give up reading erotica altogether since I had become fed up with all the billionaires seducing innocent virgins. But nothing prepared me for the Beautiful Bastard series written by the amazing duo Christina Lauren. Beautiful Stranger is my favorite book of all, and it tells the story of Sara Dillon and Max Stella. Sara moves to New York City in an attempt to get away from her past relationship.
She doesn't expect to become entangled in a new and might I say, incredibly steamy affair with a Wall Street bad boy like Stella. As much as she hates players, she might have to go against her suspicions and give Max a chance. This book is filled with funny scenes and the way that the relationship between these two turns from lust to love is absolutely amazing.
Cristina Vulpe is a passionate online marketer and project manager. In her spare time, she writes about her favorite novels on Books for What. With her cat in her lap, a nice cup of tea in one hand, and an awesome book in the other, she uses her imagination to get more excitement than her day-to-day life would ever bring her.