Featured Comics & Graphic Novels on Kindle
You'll feel like a kid in a comic book store as you peruse these collections of comics featuring your favorite childhood superheroes and heroines. For a full-length illustrated story, check out a graphic novel or Japanese manga to enjoy a brand-new story in an entirely different light. Books with colorful pictures aren't just for kids!
Hikiad centered by four moons and two suns bore spiritual beings empowered by mystic chi. Jealousy, envy ripped their planet by those seeking their power. To save their future, Hikiadian children were spread throughout the galaxy. On Earth it begins with a little boy facing all odds against him and within until his journey to ...
Read more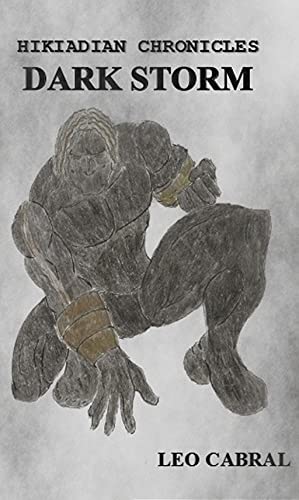 Doctor Leviathan volume takes place in a dystopian future where thousands of superpowered madmen, cyborg assassins and mad scientist terrorize and plunder the world. In this bleak future mankind discovers that to survive you may need to get a monster to protect you from other monsters. This monsters name is Doctor Leviathan. $2.99 on Kindle....
Read more
Definitely, this universal classic is the best novel ever written in Spanish. This illustrated adaptation fits perfectly for young and adult Spanish learners, and for everyone who would like to be introduced to this masterpiece in a summarized and entertaining way. $2.99 on Kindle....
Read more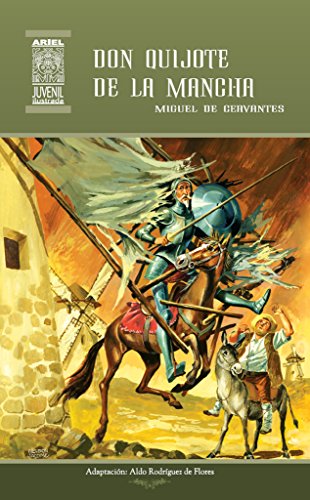 Jimmy's Adventures is a comic book your whole family can enjoy, written by a grandfather for his grandchildren! Join Jimmy as he goes fishing with his dad, plays a funny joke on the dentist, falls asleep during church, and can hardly wait to open his Christmas presents! See price on Kindle....
Read more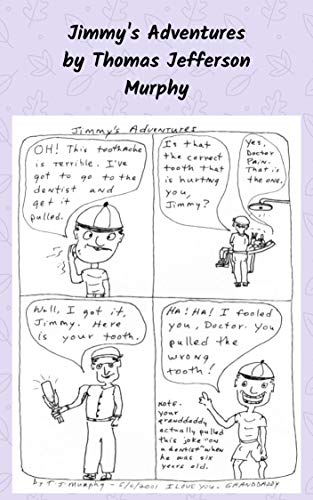 A tale of two lawnmowers, taken from the real-life experiences of a shelter foraging tools in England. The fate of the beloved Young Yellow is revealed as he too grows old and becomes part of the Circle of Lawn. Introducing exciting new characters New Blue and The Watering Can, this is a treat for all ...
Read more
Self-centered sleuth Chris Club gets hired to uncover the secret identity of Blue. Club's psychopathic boss wants to kill Blue—not for some grand scheme, just to make the whole world sad. The invulnerable superhero with the decapitating uppercut has no reflection, only comes out at night, and never leaves the Centro city limits. As Club ...
Read more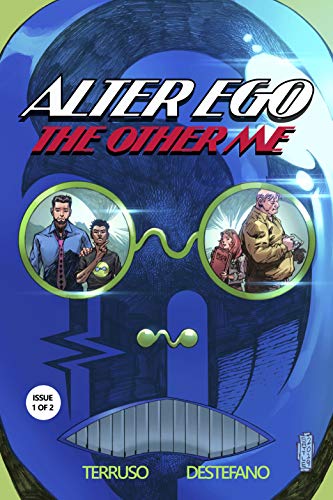 Doctor Leviathan volume one is a black and white action and adventure graphic novel. This book takes place in a dystopian future where madmen and monsters roam free and terrorize mankind. This world has no heroes and it will take monsters to protect mankind from these other monsters. This monsters name is Doctor Leviathan. $0.99 ...
Read more
Follow the colourful adventures of Diedre and Albert , a retired couple who live almost very happily in a miniscule food blender on the edge of some far off psychotic universe. They like to pass the time cooking, watching TV, keeping the house tidy, employing casual violence and eating people. This book is a more ...
Read more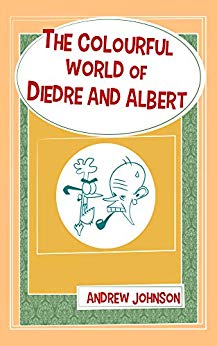 History repeats itself as Claire moves closer to the moment of her death. Determined to save her, Sebastian ventures into the dark past of the property, searching for an understanding of the evil that dwells there. And Helen discovers she is bound by blood to the curse of the Hotel Avira! This is the third ...
Read more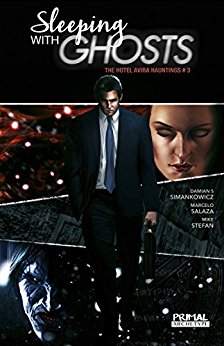 3 Unique Storylines. Over 50 Possible Endings. Just one question… Will YOU Be a Hero or a Villain? You know the superhero fantasy. What would life be like if you had superhuman abilities? But really, given the choice, would you save the world or conquer it? In SUPERPOWERED, the choice is yours. After a bizarre ...
Read more