The erotic romance novel 50 Shades of Grey trilogy, featuring shy college student Ana Steele and mysterious CEO Christian Grey, has been devoured by millions of readers around the world. When the first book was published, there were conflicting thoughts about its content. Some believed that the book portrays BDSM inaccurately, and others thought the relationship seemed abusive. An overwhelming number of people found the book to be plodding and poorly written. Despite some backlash, 50 Shades has been a popular hit and has enticed readers with detailed scenes of passion while slowly revealing the hidden secrets of Christian's life.
E.L. James' inspiration for the trilogy was the Twilight series. She originally wrote 50 Shades as a fan fiction and based her main characters on the personalities of Bella and Edward. While the content of each series is considerably different, both Fifty Shades and Twilight feature a pair of lovers who come from very different backgrounds, and they each have to make life-altering decisions to make the relationship work.
If you've read the 50 Shades of Grey trilogy and are looking for similar Kindle books, here are some of our top recommendations!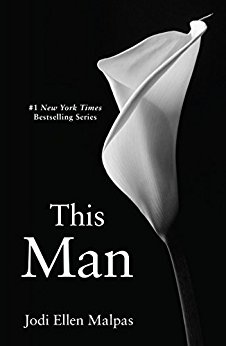 This Man by Jodi Ellen Malpas
This is the first book of an erotic 4-part series that follows the unlikely romance between characters Ava and James. When interior designer Ava travels to a country manor, she expects that a normal consultation awaits. Instead, she meets attractive playboy, Jesse Ward, who is instantly attracted to her and knows no boundaries. As Ava struggles with her attraction to James while knowing he's no good for her, Jesse continues to lure her in, time and time again.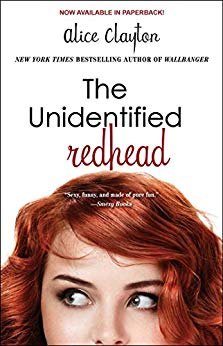 The Unidentified Redhead by Alice Clayton
Equally hilarious and romantic, this New York Times bestseller weaves an unexpected romance between Grace, an aspiring actress, and famous actor, Jack Hamilton. As the two sneak around in L.A. and hide from paparazzi, they fall deeper in love with each other. But Grace begins to worry about what will happen to her acting career, and Jack's future, if their relationship is discovered by the public.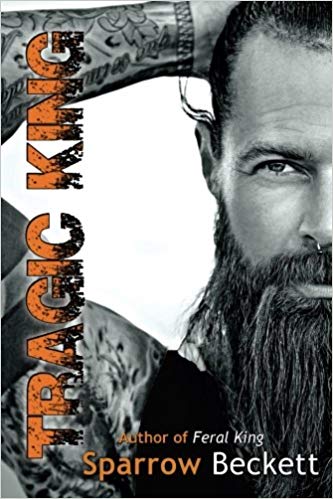 Tragic King by Sparrow Beckett
Like 50 Shades of Grey, this book features plenty of dark themes, BDSM, and a hot-tempered, dominant male lead. When soft-hearted Minnow meets main character Severin, the controlling, erotic relationship quickly begins. Minnow comes to believe she knows all of his secrets. When she learns otherwise, the relationship takes a quick turn and Minnow begins to wonder if she ever knew Severin at all.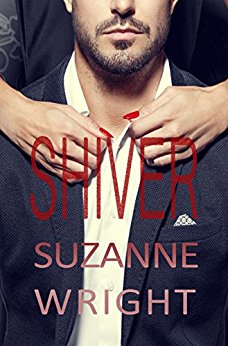 Shiver by Suzanne Wright
This book is both an erotic romance and mystery novel expertly twisted into one thrilling story. Lonely writer Kensey lives a simple life while wrestling with difficult memories from her past. Writing was her one escape from her thoughts, until she meets businessman Blake Mercier. Their attraction to each other is instant and magnetic; Blake refuses to let Kensey go. When another person begins to threaten their relationship, Kensey doesn't know just how far Blake will go to protect her.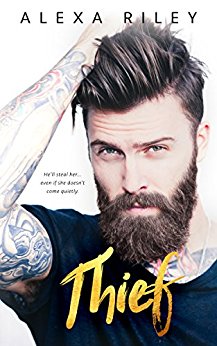 Thief by Alexa Riley
This steamy novel is described as portraying "Kindle-melting love" on Amazon! Career criminal Sean Sparrow is planning his last big heist at a bank. Everything is going according to his plan, until he notices bank teller Tessa Martin. Tessa is instantly attracted to him, and they quickly fall madly in love. But if Tessa learns who Sean really is, will she still be able to accept him?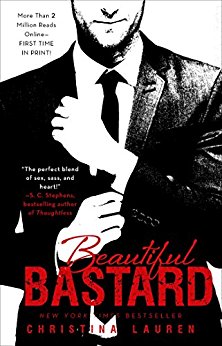 Beautiful Bastard by Christina Lauren
This New York Times bestseller puts a new twist on the familiar office romance trope. Bennett's family owns a huge media company, and when he begins helping more in the business, he meets his new witty intern, Chloe. Although their perfectionistic habits infuriate each other at time, they both can't help but to feel intensely attracted to each other. When Bennett considers breaking the rules to be with Chloe, they both need to decide what they're willing to give up to be with each other.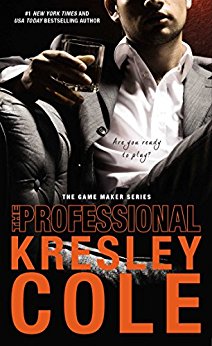 The Professional by Kresley Cole
This book, a #1 New York Times bestseller and first book of the Game Maker series, is like an adult fairytale. When Aleksander meets Natalie, he's determined to have her. He pampers her and travels around the world with her, and she's amazed by his wealth, power, and his deep effect on her. But how long will Aleksander be able to hide his dark side from Natalie?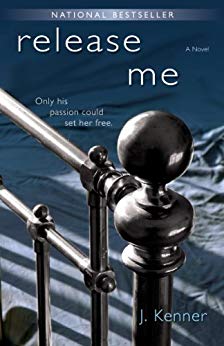 Release Me by J. Kenner
The first book of the Stark trilogy kicks off with an emotional, tumultuous relationship between Damien Stark and Nikki Fairchild. Damien is used to having his way with women due to his suave confidence and natural handsomeness. Nikki fights with her attraction to him and her fears of letting him know her secrets. However, Damien is fighting his own demons as well, and they may threaten both him and their relationship.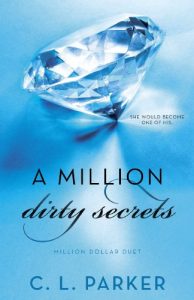 A Million Dirty Secrets by C.L. Parker
Like 50 Shades, A Million Dirty Secrets began as Twilight fan fiction. The book follows Delaine Talbot as sacrifices herself for her family by "auctioning" herself off to Noah Crawford, a wealthy businessman. Crawford wants her for one reason, but the two end up falling in love. There's plenty of steamy sex scenes.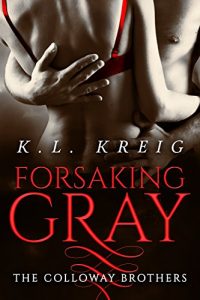 Forsaking Gray by K.L. Kreig
From USA Today bestselling author, KL Kreig comes the hot and steamy novel "Forsaking Gray" which is the first in a series of 4 books. Filled with lies, deception, betrayal. Mature readers only.
Looking for a free sexy and romantic read? Visit us at JustKindleBooks.com for help finding your next steamy page turner. Be will even send you a newsletter with hand-selected books you won't be able to put down.