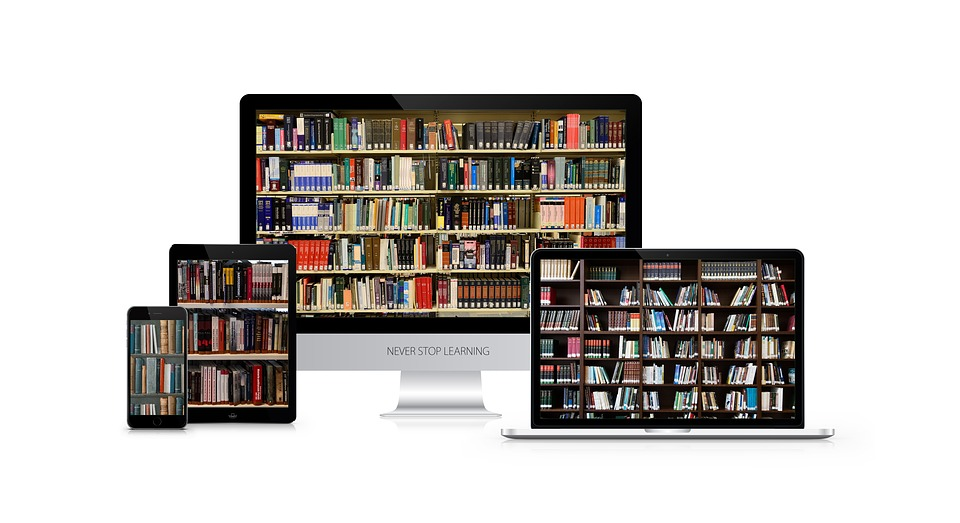 When you're an avid reader, it can be difficult to keep track of all your favorite reads, books you want to read someday, and books that your friends have recommended. Luckily, there's an easy way for you to start organizing your Kindle library with Kindle collections.
What are Kindle Book Collections?
Kindle collections are simply customized folders (or "shelves," if you will) for the ebooks you have downloaded onto your Kindle device or your Kindle app. If you have dozens of books, organizing your books into collections will help you find the book you need right away, even if you happen to forget the author or title. For instance, you can sort your books into alphabetized sections, by literary genres, by your personal ranking of each item, or any other organization method you prefer.
Perks of Organizing Your Books
Along with making it easier to find books you've already enjoyed, Kindle collections can help you keep track of books on your TBR (To Be Read) list or nonfiction reference materials for your assignments or creative projects. Here are just a few ideas to begin sorting  your Kindle library into various collections:
Books I've Read.
To Be Read.
Books Recommended to Me.
Fiction.
Non-Fiction.
Bestselling Authors.
Favorite Books.
Books to Lend to Friends.
Reference/Study Materials.
Sci-fi and Horror Novels.
How to Make a Kindle Book Collection
Creating new Kindle collections only takes a few simple steps, and it can be done directly from the Amazon website. Once you log into your account, refer to the following steps to organize your library:
Go to the "Manage Your Content and Devices" tab and select "Show: Collections" from the dropdown menu.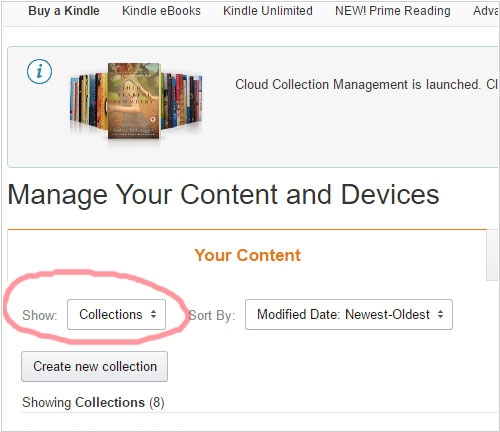 A page will open to display your current collections. Since you don't have any yet, click the "Create new collection" button.
You'll be able to type in the name for your new collection before you begin selecting books from your library.
Once you've named your collection, go to "Show: Books" to view all of the books in your library.
For each book you want to add to the collection, click on the icon with three dots. Select "Add to Collection" to add the book to the new section.
If you'd like, you can also create a collection directly from a book's product page. Simply log into your Amazon account, go to a book's page, and follow these instructions: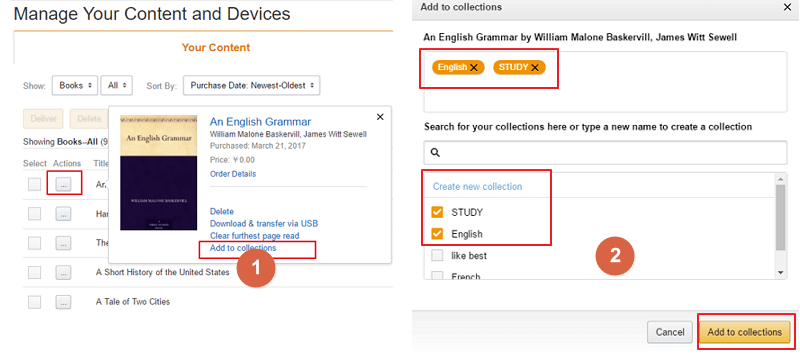 Click on the icon with three dots next to a book.
Select "Add to collections."
If you have a current collection you want to add the book to, you can do so here. If you want to create a new one, just start typing in the box to make a new collection. Once you're finished typing, click "Create new collection."
Click the "Add to collection" button to add the book.
Next time you use your Kindle device, click on the menu, select "Sync," and "Check for New Items." Your newly organized collections should appear on-screen.
If you need more books to add to your Kindle library, just check out our free books page to get up-to-date access to thousands of eBooks available at no cost from the Kindle store!