Back in 2011, Amazon introduced the interactive X-Ray feature to allow readers to interact and explore their eBooks like never before. The feature is available on Kindle devices and the free Kindle reading app, but not many people know what X-Ray does or how it can improve their reading experiences. If you want to be truly immersed in your next novel, keep reading to see how Kindle X-Ray can be a lifesaver for avid bookworms.
What is Kindle X-Ray?
The Kindle X-Ray feature is referred to as a "content enhancement feature" that lets readers explore the contents of an eBook. With a single tap, you can select a name, place, or word to bring up a list of all the times your book mentions that specific person or topic. You can sort by "People" or "Terms" to view summaries of the main characters, descriptions of the scene, or an explanation of a word that's frequently mentioned. For example, if you forget what a minor character looks like since the last time they were mentioned, just tap their name to review the passage where they were first introduced.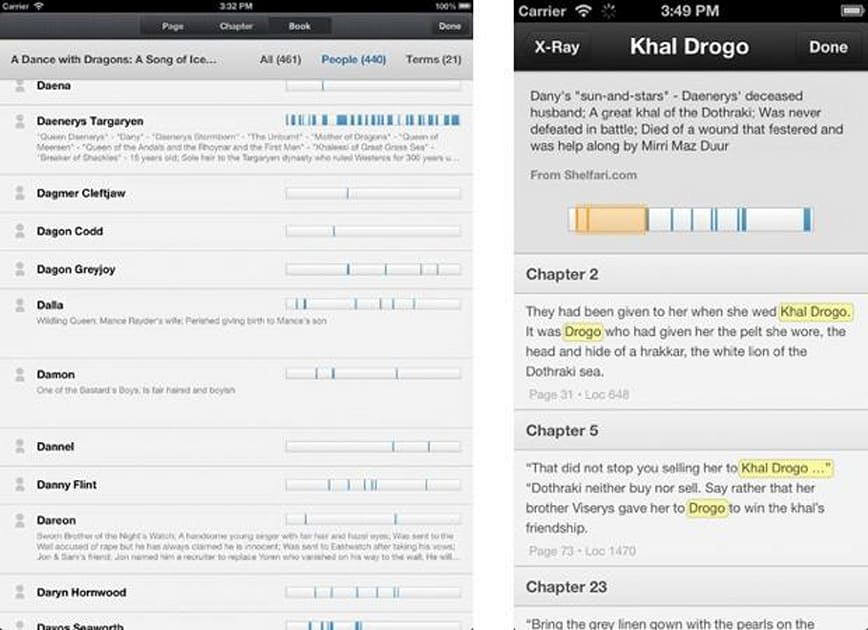 How to use Kindle X-Ray
The Kindle X-Ray is a lifesaver when you're trying to study, review articles, or enjoy a book with a wide range of different characters. Best of all, you don't need to worry about this feature spoiling the book for you; it will automatically hide all results that occur in the book past the furthest page you've read! X-Ray even works for movies, although this is only available on more current Kindle Fire models.
To start taking advantage of this helpful interactive feature, simply:
Tap the top of your screen to view the toolbars, or press and hold a word in your eBook.
Tap the X-Ray button on the secondary toolbar to see lists of terms, characters, and places.
Unfortunately, not all Kindle books have X-Ray enabled, and it may not be available in all countries. If the X-Ray button is grayed out, it means that book doesn't have X-Ray. To find eBooks that are capable of accessing this feature, simply look for X-Ray Enabled books in the Kindle Store.
Want to add free books to your Kindle library? Find them at JustKindleBooks' free book page.