As the first black president of the United States of America, Barack Obama won the respect and awe of a nation. Filled with the usual critics and opposition, Obama's journey was complex, yet enthralling. With his poise and elegance, he reached the nation and the globe and delivered powerful, commanding speeches. While his two terms as president are over, Obama's legacy continues on and he remains an important figure in the present and the future. Those who are unfamiliar with Obama's unique story or want to relive his inspiring presidency should check out some of the incredible books that have been written by and about him. Each of the books on this list of 10 Books about Barack Obama provides a unique insight into the life of the man that became America's forty-fourth president.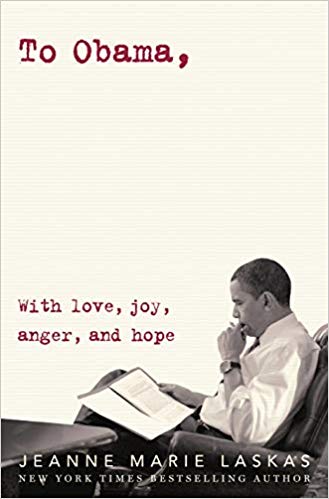 In one of Glamour's best books of 2019, Jeanne Marie Laskas explores the powerful narrative of the Obama era. During his presidency, Obama read ten handpicked letters from American citizens each night to ensure he heard the stories, agonies, and celebrations of citizens. Through interviews with Obama, letter writers, and White House staff, Laskas compiles a true, compelling American story that may leave you in tears.

In this heartwarming tribute, Obama offers a touching letter to his daughters. Accompanied by the beautiful artistry from illustrator Loren Long, this picture book is captivating and heartfelt. This moving book pays tribute to thirteen revolutionary Americans including Georgia O'Keeffe, Jackie Robinson, and George Washington who have shaped the nation. Through this book, Obama honors the fundamental characteristics that unite Americans and encourages readers to realize their incredible potential. This treasure highlights the disposition and accomplishments of these history-changing Americans through the lens of the purity of childhood.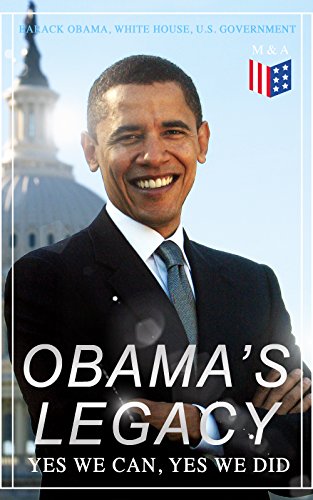 Written by Barack Obama himself, this book presents the legacy of Obama's presidential work. Discover more about Obama's accomplishments, projects, executive orders, international treaties, inaugural speeches, and farewell. This provoking edition honors the achievements of the 44th president who was able to sign more legislation than any Democratic president since Lyndon Baines Johnson.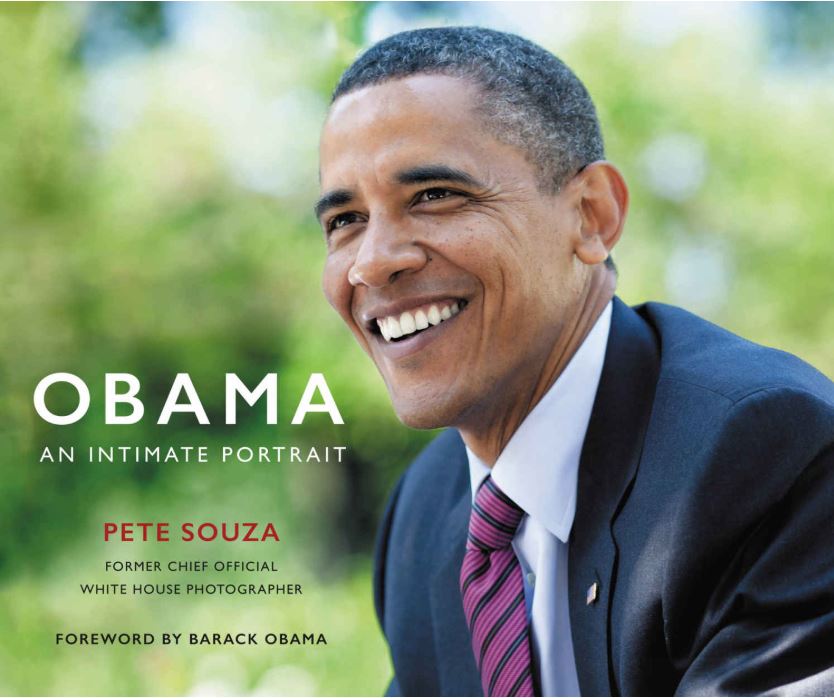 Whitehouse photographer, Pete Souza, captured some of Obama's most important moments during his two terms and president. With Souza's stunning photographs and unique captions, you can relive Obama's iconic presidency through a new lens. With this hallmark of American history, you will learn more about Obama's character, achievements, and tribulations.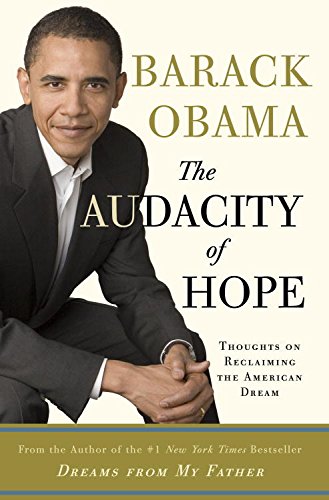 Since the July 2004 Democratic National Convention, Barack Obama's phrase "the audacity of hope" has firmly rooted itself in our nation. This phrase is a reminder of the unwavering hope for the future that has propelled our country through even the darkest times. In The Audacity of Hope, Obama urges the arrival of a new era of politics. He explores the overpowering forces that can corrupt even the most well-intentioned politicians. This novel calls upon a political system that adheres to virtue and inclusiveness. Throughout The Audacity of Hope, Obama also shares his journey as a senator, his struggles to balance his career with family life, and his personal religious dedication.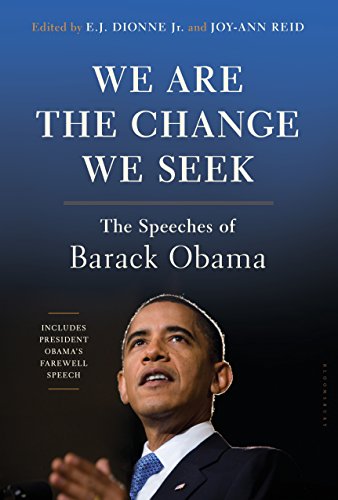 Relive Barack Obama's most powerful speeches with this collection. We Are the Change We Seek brings together twenty-seven of Obama's most exceptional speeches, including his 2017 farewell address. With a touching rhetorical style, Obama shifted the national mindset and touched people all over the globe. Omitting unparalleled eloquence in spoken and written word, Obama gained national respect and earned the position as the first black president of the United States. Follow the span of Obama's career and revisit some of the most crucial issues of the times trough these powerful speeches.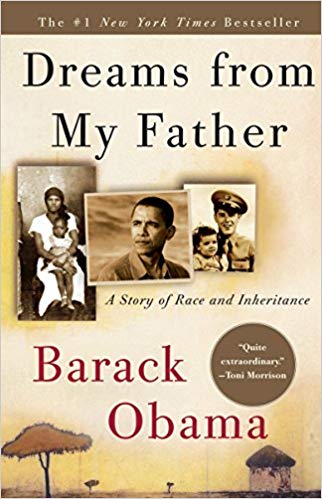 In this #1 New York Times Bestseller, Barack Obama invites readers into his personal history. This memoir is emotional and enthralling and brings readers through the intense journey of Obama's early life. This powerful illustration of self-discovery leads us through one of the most complicated intersections of identity, class, and race.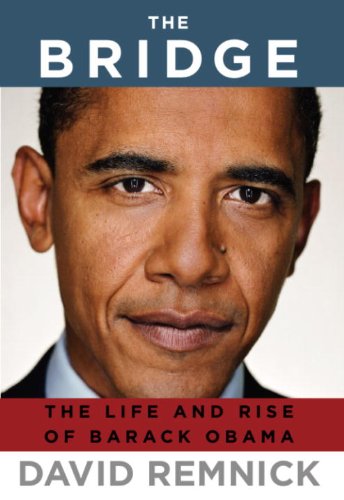 Pulitzer Prize-winning author, David Remnick, offers an insightful, intricate portrait of Barack Obama. Remnick dives into the unique experiences that shaped Obama into one of American history's most central figures. Through interviews with friends, mentors, family members, and Obama himself, Remnick discovers the crucial experiences that shaped Obama's identity. Written with poise and eminence, this novel reveals the historical significance of Obama's journey while captivating readers.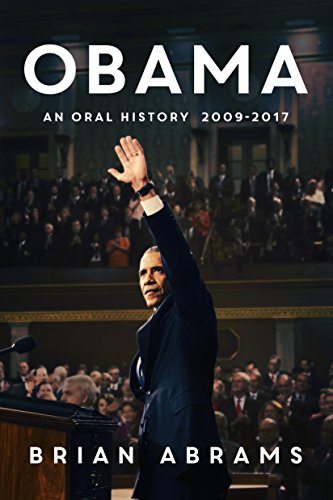 Brian Abrams shares many interesting, behind-the-scenes anecdotes of Obama's presidency. Through over one hundred interviews, Abram offers readers an inside view of Obama's eight years of presidency. Using the accounts of eyewitnesses, this oral history provides an unfiltered, look into Obama's difficult battle to secure hope and change for America. The tantalizing personal accounts, anecdotes, and impressions create an honest, impressive account into the development of the forty-fourth president of the United States.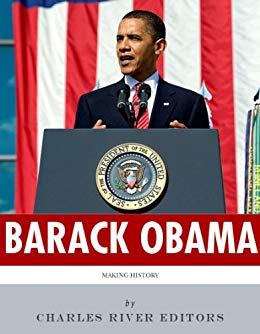 Making History: The Life of Barack Obama outlines Obama's unbelievable life story and challenging path to the presidency. With a unique back story and distinctive victory, Obama's story is one of the most fascinating. This addition also breaks down Obama's first term and previews the 2012 Election. With captivating photos of crucial people, places, and events, this book teaches readers about Obama in an absorbing, entertaining fashion.
In Summary
Obama's unique backstory and his influential presidency have inspired many incredible books. Explore Obama's life and career from many angles and perspectives in some of the top books written about him since his rise to the presidency.