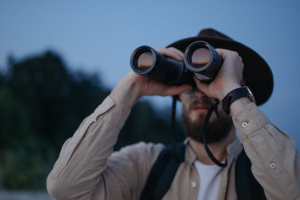 Has this happened to you? You purchased a new Kindle book, or you were in the middle of reading one, and now you can't your Kindle book on you device or reading app.
Worry not, this article will help you find your lost Kindle book.
The first thing to remember is that all the content you buy is stored in your Kindle library. Your Kindle library is in the cloud, which means you can always download books back to your device, even if they have been deleted or removed from your device.
How to get Kindle books back on your device
If you want to send a book you own to your Kindle device or your kindle reading app, follow these instructions:
Open up a web browser on your phone or laptop
Go to Amazon's page that shows all of your Kindle book orders, which is here: https://www.amazon.com/hz/mycd/digital-console/contentlist/booksAll/dateDsc/ (You will need to login to Amazon to see your orders on this page)
Find the book you want
Then click the "deliver or remove from device" button.
Then select the device to send it to.
Below are more steps to recover your lost Kindle books on various device types.
How to recover lost books on Kindle eReaders (e-ink devices)
First, check your internet connection, and then head to your device's Settings tab. Sync your device, and then turn off any filters you have on your home screen. If the content still hasn't appeared, try:
Restarting your Kindle eReader.
If you just purchased the book, confirm that your payment criteria was entered correctly.
Checking for any software updates.
How to recover lost books on Kindle Fire Tablets
Amazon's troubleshooting advice for Kindle Fire devices boils down to three key steps:
Select Books or open the Kindle App, and then hit Library.
To check all content you've ever purchased, hit "All" in your device's library.
Look for the cover of the book you bought and tap it to download it to your device.
How to recover lost books on the Kindle App
Start by making sure that whatever device you're using has a good internet connection. Next, sync your Kindle app and install any new updates. Once you've done this, you should:
Go to your Amazon account and click on the Your Orders tab to make sure your payment went through.
Click Manage Your Content and Devices to send the title to the correct device.
See if you mistakenly bought the Kindle book from a different account (if you have multiple Amazon profiles or share an account with someone).
If the app is not registered to your account, you may need to deregister and reregister the app.
If none of these steps work, your last-ditch effort should be uninstalling the Kindle app and reinstalling it. This step will force you to sign in again and re-download your books from the Cloud back onto your device, so wait until you've exhausted all other options before trying this!
Still can't find your Kindle book?
If your Kindle library still isn't showing your recently-purchased content, there might be an issue with your Wi-Fi connection, your payment method, or Amazon account. To rule out these problems, go through these steps:
Double-check that you're connected to the internet.
Sync and update your Kindle app.
Log into your Amazon account and go to your Digital Orders tab to see if there were any issues processing your payment. You can check out our article about viewing your order history to learn more about this!
Navigate to the Manage Your Content and Devices tab and deliver the Kindle book to your device.
If you share an Amazon account with a friend or spouse, see if you made the purchase on a different profile.
Still have questions? Reach out to Amazon's customer support team for more information!