Stories of the apocalypse have been around for centuries. People are naturally intrigued by tales of impending doom and the fight for survival. While apocalyptic fiction has been a popular genre for a millennia, post-apocalyptic fiction is a relatively new, yet equally enthralling genre.
Apocalyptic vs. Post-Apocalyptic Fiction
Both apocalyptic and post-apocalyptic fiction are subgenres of science fiction, and the line between the two can be a bit blurry. The main difference is that in apocalyptic fiction, the end of the world is currently being experienced by the main characters. Post-apocalyptic fiction is about what happens after a hugely destructive event, where survivors have to get used to a completely new way of life and try to rebuild their society.
The Condensed History of Post-Apocalyptic Fiction
The first known post-apocalyptic novel was written in 1826 by the same science-fiction writer who brought Frankenstein to life: Mary Shelley. Shelley's lesser-known novel Last Man tells the story about the aftermath of a world-wide plague and the main characters' fight for survival.
In 1885, author Richard Jeffries was the first to introduce the theme of nature vs. mankind, and this idea soon became a common motif in post-apocalyptic fiction. In his novel After London, the few survivors left after a major disaster devolve into primitive lives devoid of law and technology.
Many post-apocalyptic writers were inspired by H.G. Wells' War of the Worlds in 1898 and several similar novels were published in the next couple decades. M.P Shiel's novel The Purple Cloud introduced the theme of the "lone survivor falling into insanity." In 1912, William Hope Hodgson described a new outlook on the apocalypse in The Night Land, which is about life on Earth after the Sun burns out.
From World War II to the 1990's, many novels about nuclear war, untreatable viruses, and natural disasters usually coincided with major worries of the public. For example, after the HIV and AIDS outbreak in the 1980's, numerous novels were published about deadly viruses and diseases.
Elements of Post-Apocalyptic Fiction
Post-apocalyptic novels always describe the aftermath of an apocalyptic event, which can be anything from a plague, a nuclear war, or any other catastrophe you can imagine. However, authors still take care to describe what life was like before the apocalypse to give readers a point of reference. Main characters in the novels can be primarily focused on survival, or they could be starting to rebuild society. Some ideas that are often explored in a post-apocalyptic novel include:
Dark or animalistic tendencies that arise in people when society collapses
Mankind's creativity when it comes to survival
People who are higher dependent on technology finding ways to cope without their technology
While authors can explore the relationship between science and nature in countless ways, there tend to be three main setups in post-apocalyptic fiction:
Last man standing. This is also be called the "everyone is armed" trope. Common in zombie apocalypse films or books, all characters have weapons and are ready to fight at any given time.
Rebuilding. In this scenario, people are trying to make it together. An example of this is in The 100, where teens have returned to Earth decades after an apocalypse and need to create their own rules and society.
Walled or Wicked City. Danger and chaos lie outside the walls of the city and typically a corrupt, totalitarian regime maintains order within the city. The Hunger Games by Suzanne Collins is a good example of this trope.
Top 5 Post-Apocalyptic Novels
Post-apocalyptic novels are set in a wide variety places, from the woods, the farms to cities, which gives each book fascinating bent. There are so many novels to choose from, so we narrowed down our top 5 recommendations for your next post-apocalyptic adventure!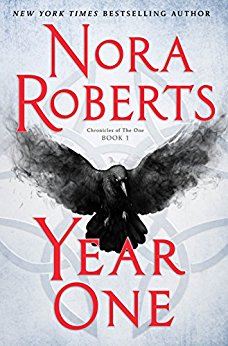 Year One by Nora Roberts.
This #1 New York Times bestseller combines the fear of disease with the mystery of witchcraft. Beginning on New Year's Eve, a highly contagious disease began spreading around the world, killing half the population within weeks. Everything in society quickly collapses, but there is still a glimmer of hope for a small group of survivors in the form of magick.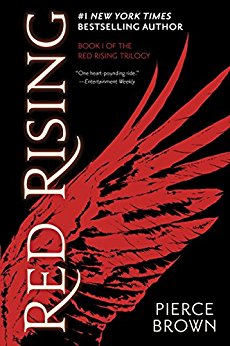 Red Rising by Pierce Brown
Named "Best Book of the Year" by Buzzfeed and Entertainment Weekly in 2014, Red Rising is about a futuristic caste system on Mars
and the main character's attempts to overthrow a cruel ruling class.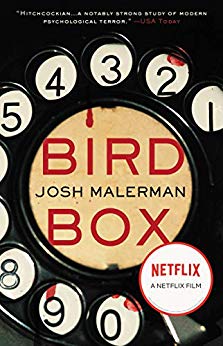 Bird Box by Jo
sh Malerman
This terrifying thriller describes the precarious journey of a mother and her two children trying to make it to safety. But they must go blindfolded, because one look at the unknown monster will drive someone to commit deadly violence.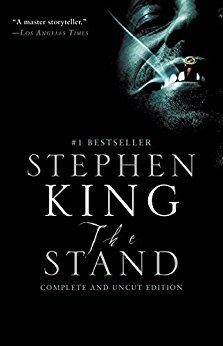 The Stand by Stephen King
First published in 1978, The Stand describes a chilling nightmare where 99% of the population is killed, and remaining survivors must choose a side. Will good prevail, or will evil take reign?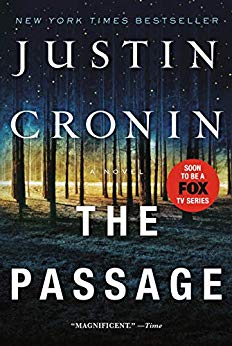 The Passage by Justin Cronin
New York Times bestseller and named one of the ten best novels this year by Time, The Passage follows Amy, who has been captured by government officials. When a special agent is hired to find her, he does everything he can to help her escape, but he can't protect her from what happens next.
Looking for a thrilling post-apocalyptic read? Start your search with our endless resources at JustKindleBooks.com.