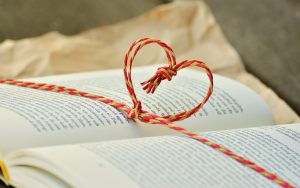 Whether you're an experienced writer or a brand new author, you can reap the benefits of hosting a book giveaway. Giveaways let you engage with fans of your content, attract potential new readers, and gain more online exposure. A great giveaway can even help you get more Amazon book reviews, more followers on social media, and more readers signing up for your newsletters. So, are you ready to get started?
Where to Host Giveaways
There are plenty of hosting sites out there, so consider what you plan to give away and how much control you want to have over your giveaway. It's simple to set up a giveaway on any of the following sites, but here's how they differ from one another:
Amazon Giveaways. According to Amazon's webpage, "Amazon Giveaway takes all the heavy lifting out of running promotional sweepstakes. From the entry experience to prize fulfillment, Giveaway helps you run successful programs quickly." Amazon lets you give away any type of product: digital books, signed book copies, fan merchandise, or anything else you think your fans would enjoy. As long as you already have an Amazon account and a credit card that can cover the total cost, you can set up a giveaway in just a few steps! More information about the Amazon Giveaway process is available on their FAQ page.
Goodreads Giveaways. If you don't already have an author profile on Goodreads, go ahead and create one! Goodreads has millions of enthusiastic readers and published authors who visit the site to promote books, recommend books to each other, and discuss the latest novels. Once your profile is set up, you will have two options for your giveaway: standard or premium. One important thing to note is that on Goodreads, authors can only give away books or ebooks. All the details about creating your profile and giveaway can be found on the Author Program page.
Third Party Platforms. These sites allow authors to fully customize their giveaways and launch them in as little as 3 minutes. It's easy for authors to link their giveaways to their social media pages, and authors have control over the entire giveaway process. A few of the most popular and versatile platforms include SweepWidget, Rafflecopter, KingSumo, and Gleam.
Ideas to Make Your Next Giveaway a Success
Most importantly, you need to know your audience and how they interact. For example, if your Twitter account has the most followers, announce your giveaway there first. Be engaging with your fans; answer questions about the giveaway, thank fans for their support, or drop hints about your upcoming projects!
If you're hosting your giveaway on a site other than Goodreads, you can offer numerous types of prizes to your audience. Of course, you can always give away a signed copy of your latest book or a free digital book, but authors also use giveaways to maintain interest in between book releases. One idea would be to give someone the opportunity to receive a chapter from the book you're currently writing. Some other fun ideas to consider include:
Amazon gift cards.
A notable accessory one of your popular characters wears, such as a leather jacket or silver pendant. (Think of the Mockingjay pin Katniss wears in The Hunger Games!)
Kindle eReader or Kindle Fire.
A chance to name a character in your next novel, or have a character named after them.
A matching book bundle and bookends.
Genre-specific experiences, such as tickets to a murder mystery dinner if you're a crime fiction author or a trip to a city where your book's setting takes place.
A Skype call with you or a chance to meet you.
Gift baskets that can include themed merchandise, a thank-you note from you, special editions of your book, or anything else you think your fans would enjoy!
How Your Audience Can Enter a Giveaway
On Amazon and Goodreads, your fans simply follow your author profile to enter your giveaway. On third party sites, you get to decide how people can enter. You might ask your readers to subscribe to your newsletter, follow you on one of your social media pages, share the giveaway information on their Facebook page, or visit your webpage. Make sure the entry process is quick and easy so fans will spread the word about the giveaway!
Ways to Promote Your Giveaway
When you announce your giveaway, keep the message short and sweet. Tell your fans how to enter, what the prize is, and how long the giveaway will last. Don't spam all your accounts with the news right away; start on the site with the most followers. Ask your friends and family to share the event, consider advertising (if it's in your budget), and remember to stay engaged with your fan base. Here are a few sites that do a good job with promoting a giveaway: GiveawayFrenzy, ContestListing and for Amazon giveaways only: Giveaway.plus and JustKindleBooks.
Remember to update your social media with news about the giveaway and let fans know how much time is left to enter and answer any other questions. Finally, make sure to announce the winner of your giveaway!
Looking for more ways to expand your audience, reviews and book sales? Explore our budget and premium Kindle book promotions.