An ASIN, which stands for Amazon Standard Identification Number, is a unique 10-digit code that Amazon assigns to all products for sale on its site. Each ASIN is a unique identifier that Amazon uses internally to track inventory, sales, rankings, make recommendations for other products and much more. If you sell your book or anything else on Amazon, your product has already been assigned an ASIN. This brief guide will explain ASINs for authors.
How to Find Your Book's ASIN
You can find your book's ASIN by going to your book's detail page on Amazon and looking at either the URL in your web browser or the Product details section of the page.
Kindle Book ASIN in the URL
Your Kindle book ASIN appears in the book's detail page url on Amazon and it begins with B00 or B01.

Physical Book ASIN (paperback or hard cover)
Your physical book ASIN also appears in the book's detail page url on Amazon and it is 10 or 13-digit string of numbers. For physical book Amazon uses your book's ISBN number as the ASIN.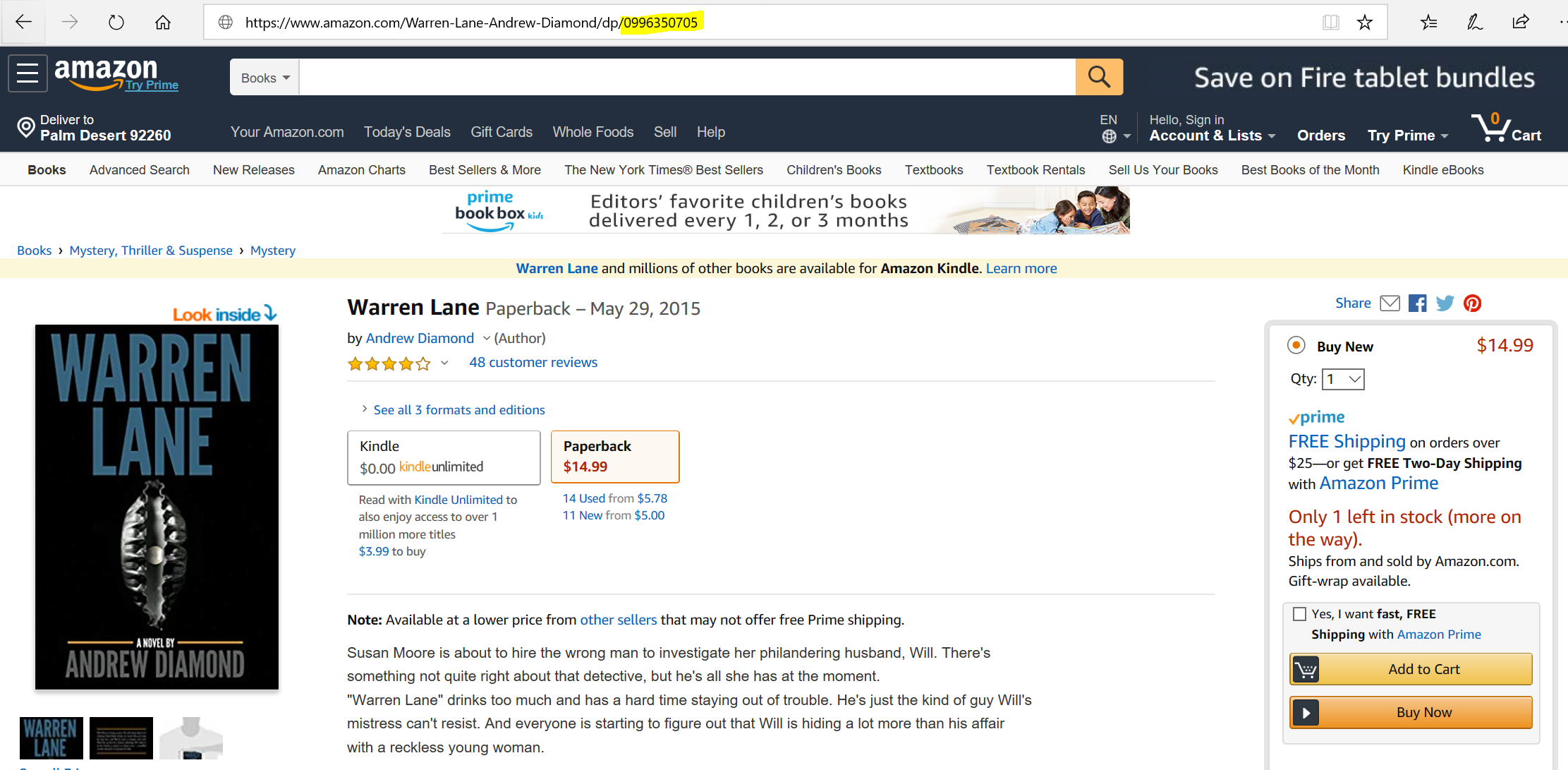 ASIN in the Product Details Section
You can also find your ASIN if you scroll down your book's detail page. For Kindle and physical books, as well as all other products, simply scroll down to the "Product details" section. You will find the ASIN mid-way through the product detail listings.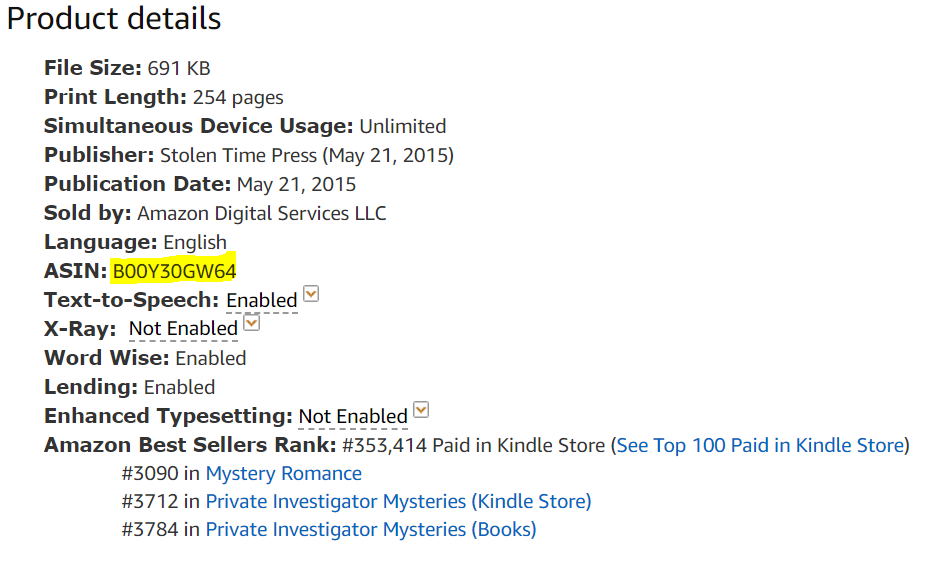 ASIN, ISBN, UPC…What's the Difference?
ISBN– All paperback and hardcover books have an ISBN (International Standard Book Number). Libraries and book sellers rely on these numbers for cataloging, ordering, tracking and sales. ISBN's may be either 10 or 13 digits long.
UPC – UPC stands for Universal Product Code. It is the bar code found on almost all products sold in stores. The bar code itself encodes a 12- to 14-digit number that is often found below the bar code. Think of UPC as the barcode on products. It's mainly used for scanning items at the point of sale, For books the ISBN gets encoded in an 13-digit barcode. For a book to have a UPC, it must first have an ISBN.
ASIN – All books and product sold on Amazon, whether physical or digital, have an ASIN (Amazon Standard Identification Number). This is Amazon's version of a bar code. For physical books, Amazon uses the books ISBN as the ASIN. For Kindle books, Amazon creates/assigns an ASIN to the book which begins with the letter+number string B00 or B01.
Books with Multiple Formats
Some books are available to purchase on Amazon in multiple formats, such as, Kindle, Hardcover, Audiobook, Paperback, Mass Market Paperback, etc.. Amazon assigns a different ASIN to each format of the book. For example, if you we're to look at "The Handmaid's Tale" on Amazon, you would see five different formats available for sale. Each will have its own ASIN.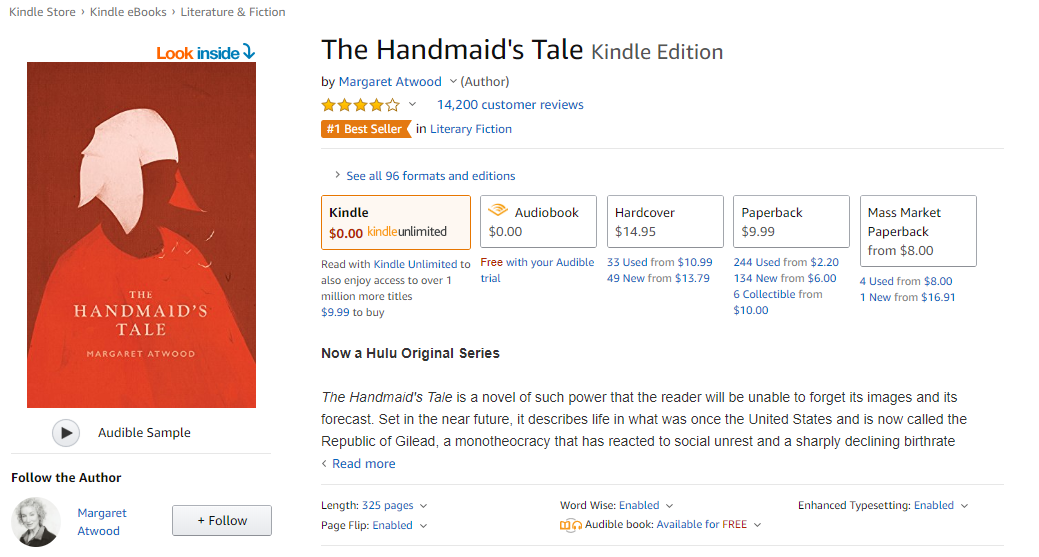 Related reading:
How to Use Author Central on Amazon
How to Pick Keywords on Amazon For Your Book
How to Get More Book Reviews on Amazon