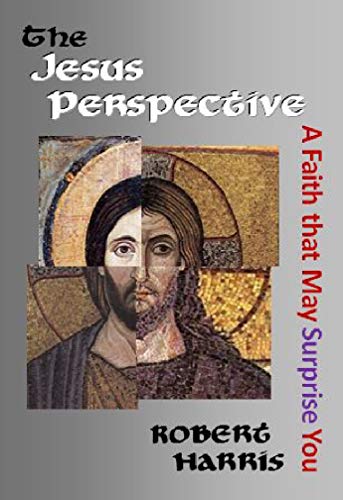 In The Jesus Perspective, Robert Harris critically examines Christianity with the goal of determining which of its elements are useful, essential, and in alignment with what Jesus actually taught and believed. The result is a fresh and vigorous interpretation of the faith called Path Christianity. At its core is the idea that the elements of the Christian faith are best seen not as events that we merely acknowledge, but as processes in which we actively participate. Thus the focus shifts to action, responsibility, and continual growth. This is the challenging path that Jesus said "leads to life."
In the book, Harris shares what he has learned during the past five years while researching the Bible, incarnation, atonement, trinity, and resurrection. Readers might be surprised, as the author was, to find out that the faith of Jesus is often quite different from the faith about Jesus.
The Jesus Perspective is not just for Christians, but for anyone who wants to discover authentic Christianity, devoid of pointless theological complications, and think more critically and intelligently about matters of faith. $1.00 on Kindle.