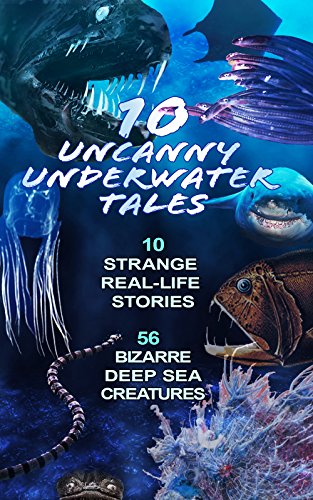 Throughout out history, many strange and unusual creatures have been discovered on earth, but none stranger than those found in the deep sea. Because little to no light is able to penetrate the deep, some weird creatures have grown and evolved down there.
We've only explored 5% of those eerie depths and this book brings you the most amazing of what has been found so far. You will find creatures with descriptions, pictures, and links to watch many of them in motion. More and more of these creatures are being discovered often.
Monsters and beauties, hunters and prey, masters of disguise, venomous, transparent, bioluminescent, and some that practice the most peculiar sex — strange and mysterious creatures lurk in our oceans. From a fish that can swallow prey 10 times its mass to a shark resembling a prehistoric dinosaur, you will see various types of deep sea creatures, 56 to be exact.
Thought to be devoid of life, the abyss is actually hiding a rich and fascinating world. Lets take a dive… Free on Kindle.