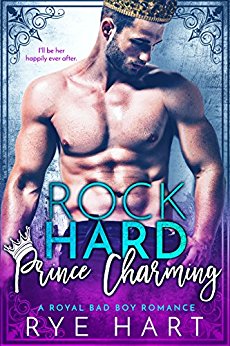 Marriage was something I didn't give a royal f*ck about.
That was before I became a single dad.
Now, I need to find the perfect future queen.
And mother to my baby girl.
My father's health is deteriorating.
It's time for me to take the crown.
Just one problem: I'm missing my Empress.
My meddling mother has her picks.
No f*cking way.
A King chooses his own bride.
When I laid my eyes on Cindy, my c*ck stood up in approval.
She's everything I want in a woman.
And, I know she'll make the perfect mother.
Royal society and the paparazzi will have to eat sh*t.
Because I'm determined to make Cindy my Cinderella. $0.99 on Kindle.